Part Two:

The balance shafts!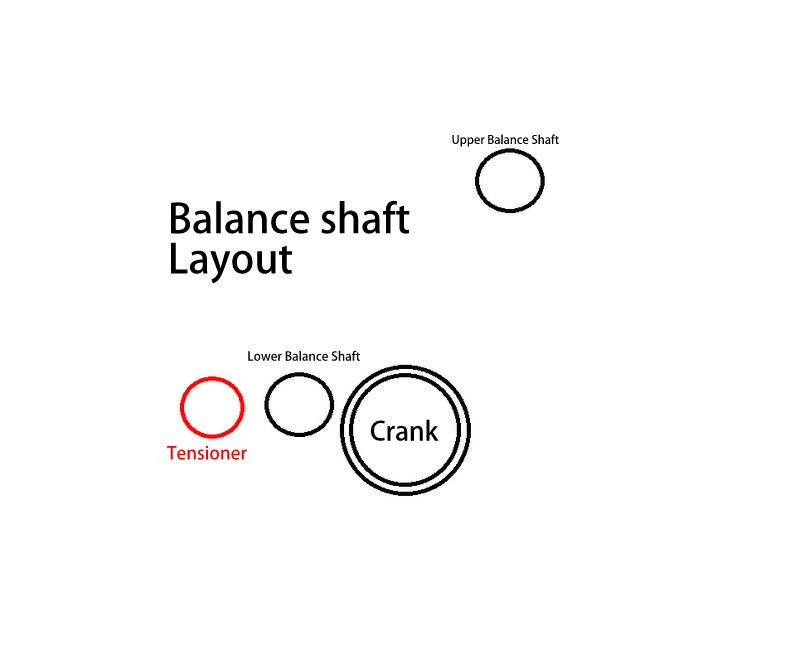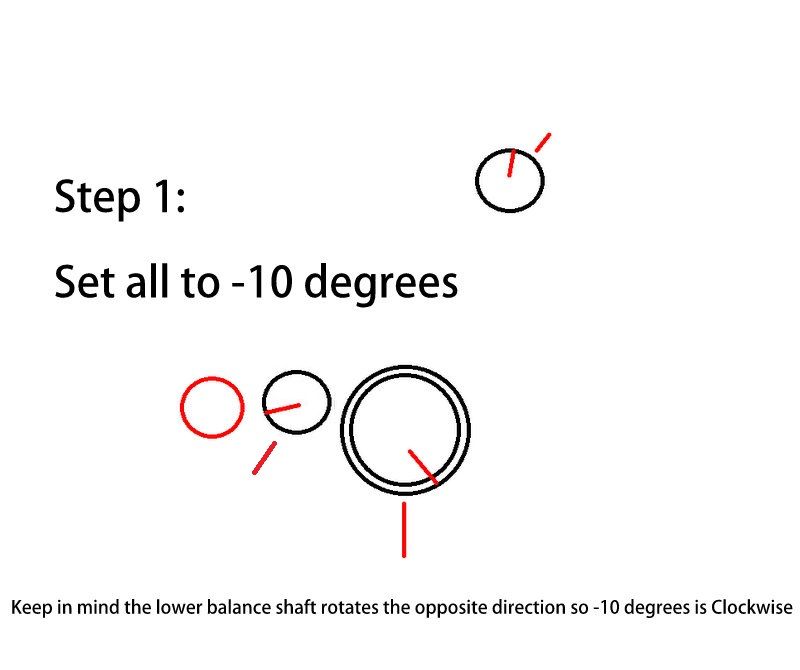 The timing marks are on the back of the sprocket and plastic belt cover.

Below I have the upper shaft set to -10 degrees or ~1 tooth CCW.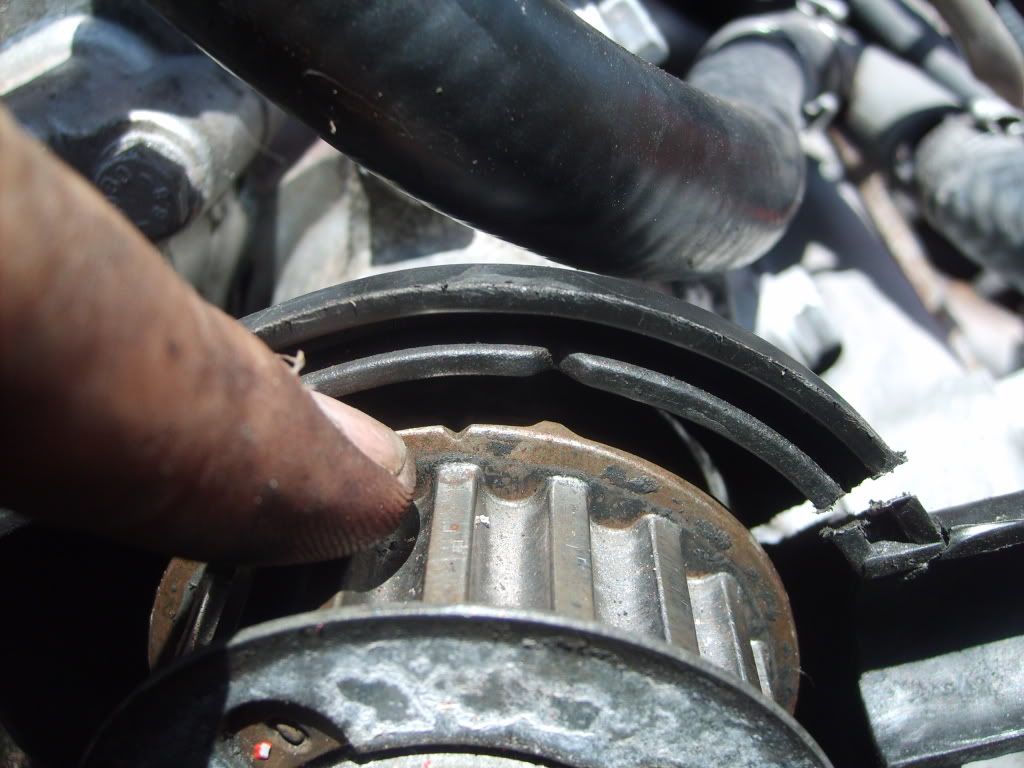 Here's a better look at the timing marks. Notice the line on the face points to the notch on the back of the sprocket. Do not use the "0".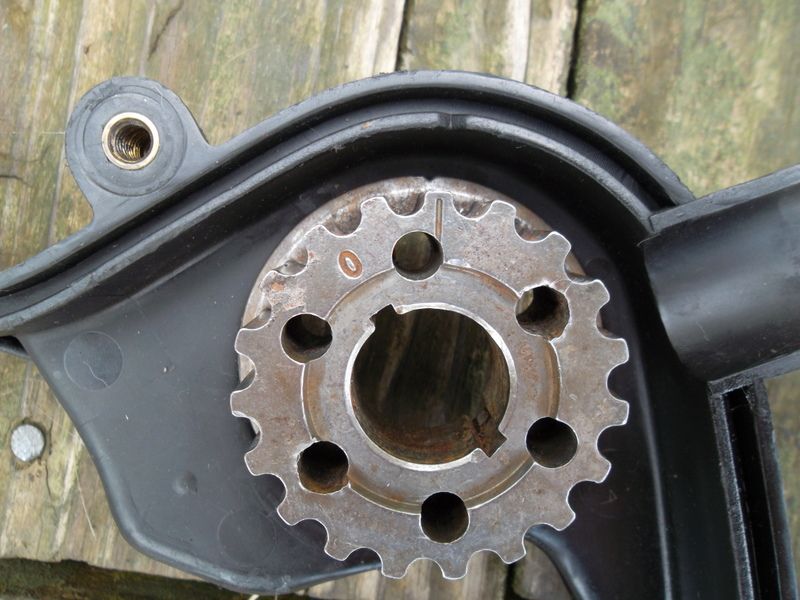 The lower balance shaft timing mark is also on the belt cover, and is just visible below.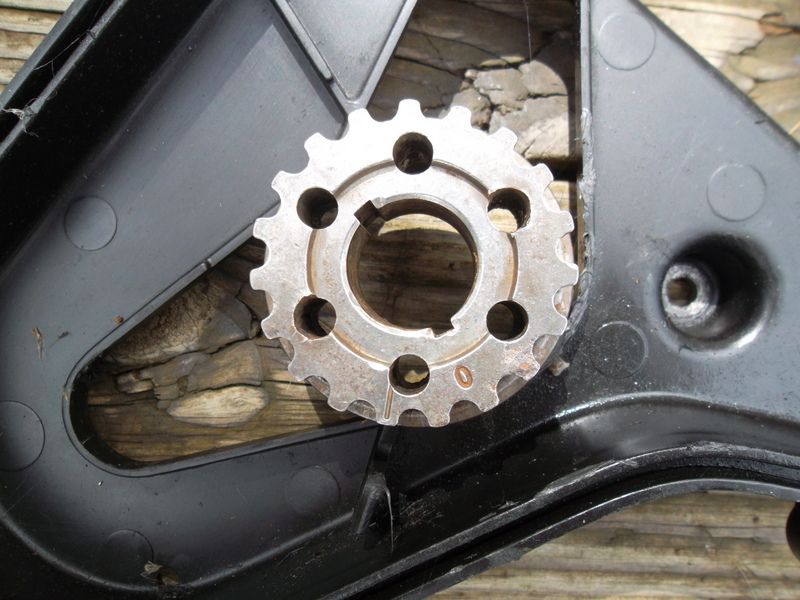 Make sure you have the belt installed around the lower BS and tensioner, then lift up on the belt to pull all the slack to the top area and hold it as you perform step 3.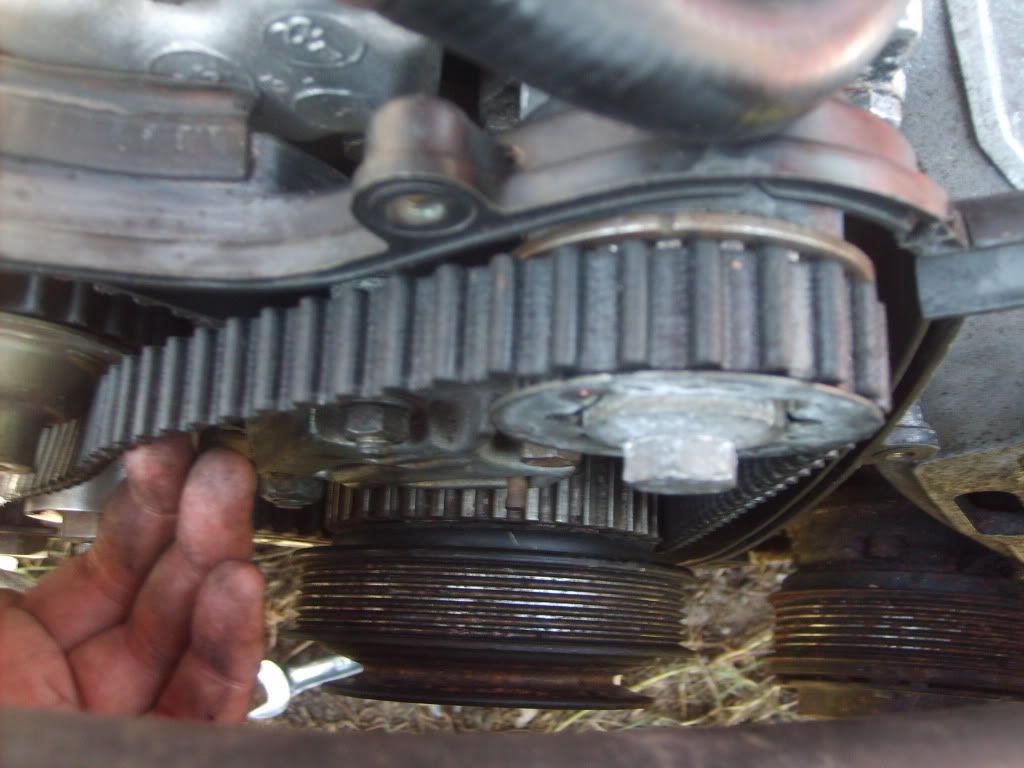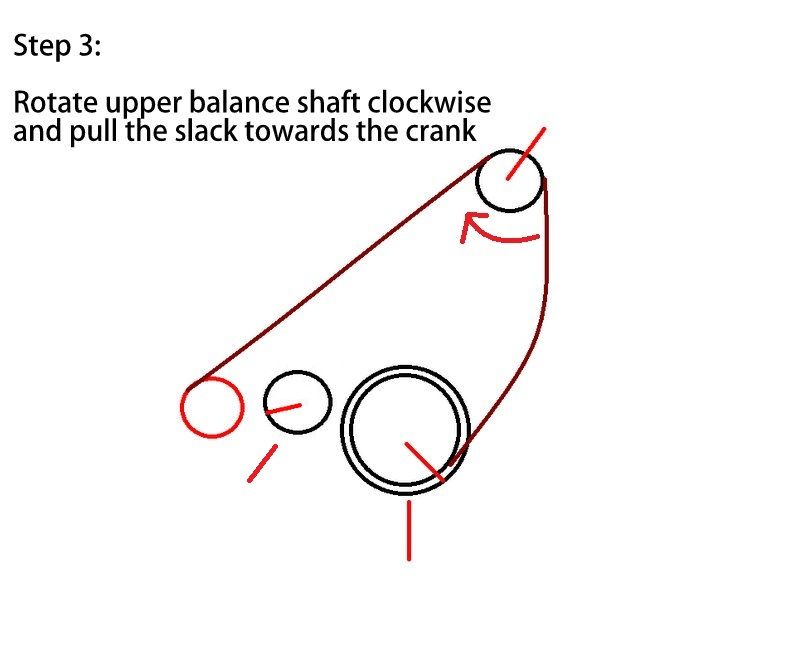 In this photo you can kinda see how the slack has been moved to the lower right side of the shaft.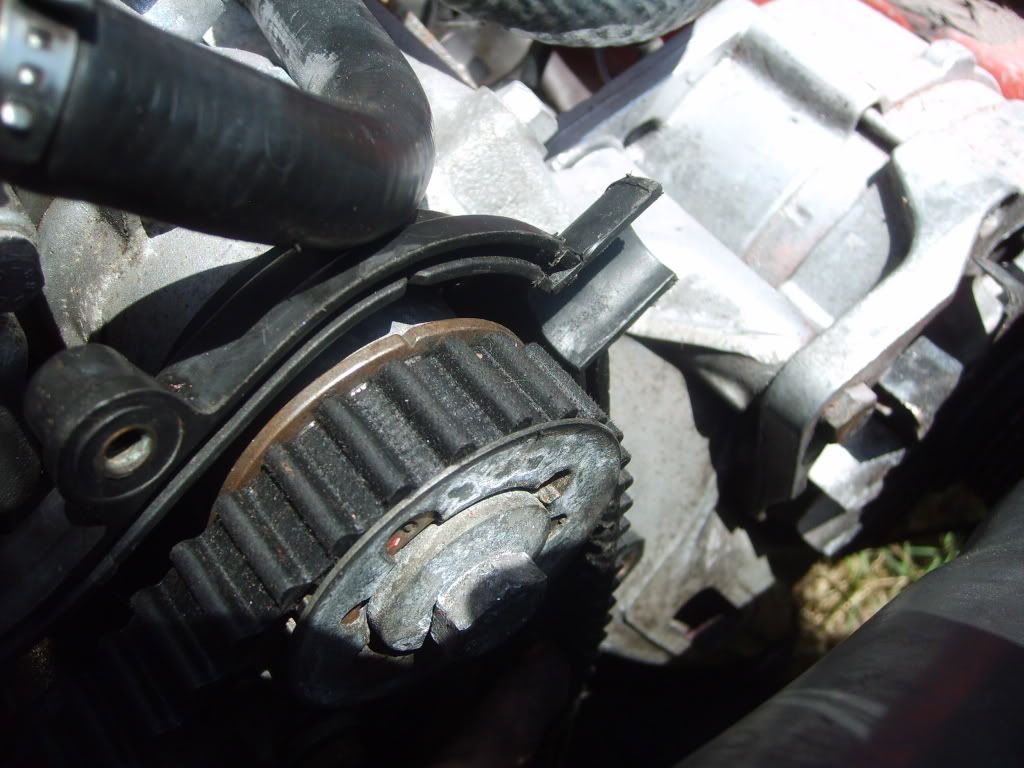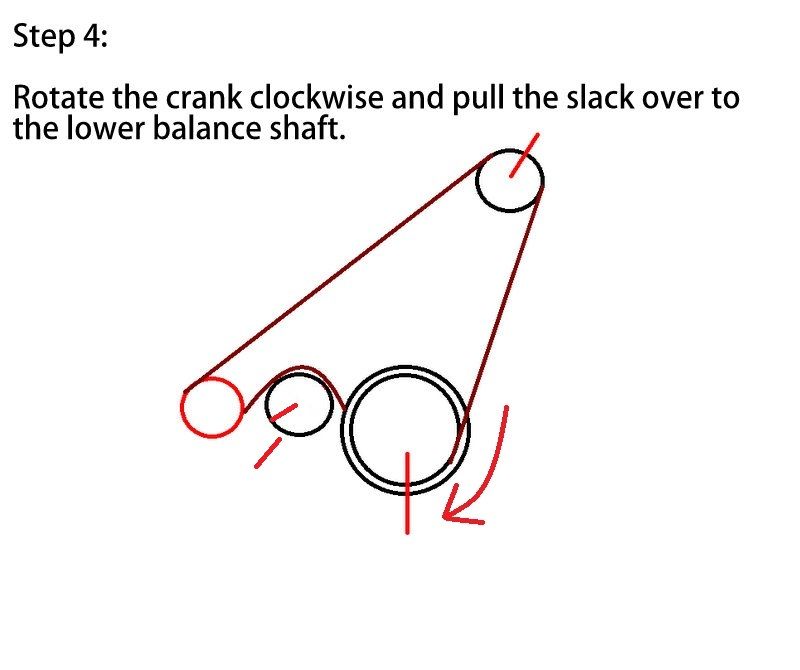 Here you can see the lower balance shaft and the slack coming off the crank.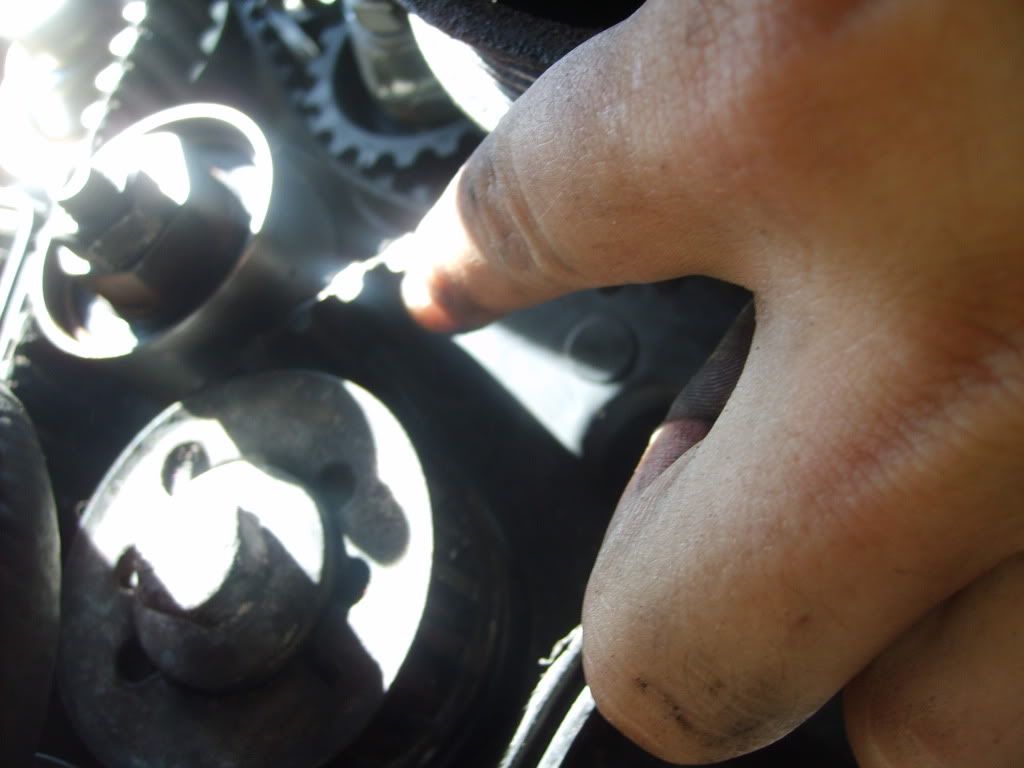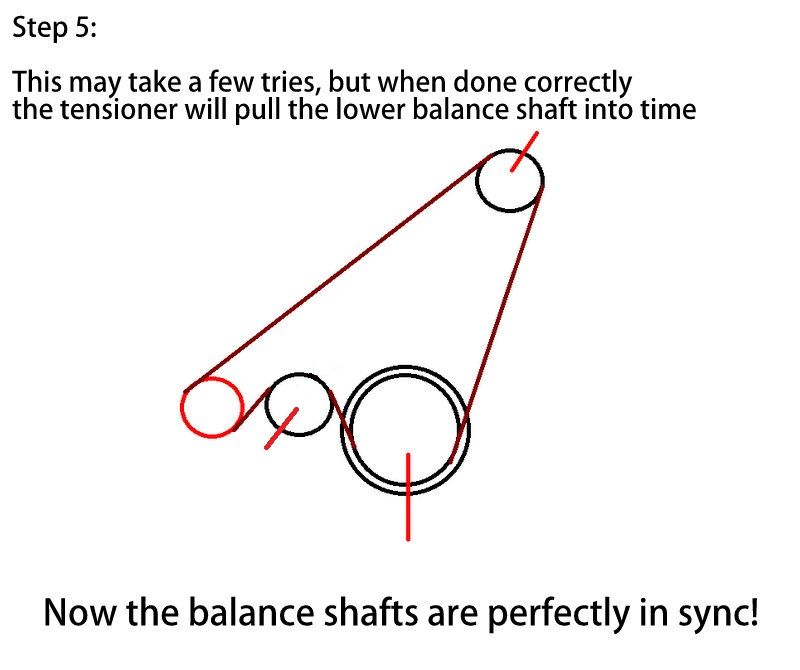 Don't be too upset if you can't get step 5 to work, just turn the lower balance shaft and you're ready to set the tension.


_________________
'84 944 -White, Brown interior
'84 944 -Red, Automatic
'86 944 -Garnet, Fully loaded, Koni suspension
'87 924S -Red, 300hp 951 swap
'87 924S -Red, Project Car
'88 924S -Red, Daily Driver